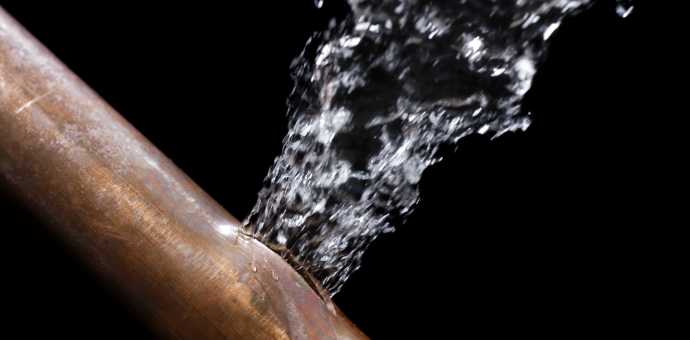 If you are experiencing frozen pipes follow these simple steps:
First, you need to turn off the main water supply to your home or business,
Second, locate the area where the pipe is frozen. Look in areas where the pipes are exposed, running along an outside wall or where the plumbing enters the home.
DO NOT pour boiling water directly over the pipe as this may cause the pipe to burst.
DO NOT use any open flames, such as a blow torch as this too may cause the water to boil and rupture the pipe.
The most common and safest method is to use a hair dryer or heat lamp. Gradually thawing the ice will keep you from damaging the pipes.

When pipes freeze, the ice causes the pipe to expand to the point that the pipe will burst open. The ice usually acts as a plug which keeps any water from escaping the hole. It isn't until that ice melts that you discover the hole and experience a water loss.

If you have experienced a water loss, give DC Eager a call. Our 24/7 services will have you dried down before mold can even think of growing.